This post is part of Favorites Week on my blog, be sure to check out the rest of the posts!
My top ten favorite book covers!
10. Twenty Boy Summer by Sarah Ockler
I adore the way the sea glass is in the shape of a heart, and the one red piece is perfect for the story!
9. The Luxe by Anna Godberson
Seriously, that dress is AMAZING! And the title font is perfect. I love the way the girl is looking over her shoulder also. The black backround really makes everything else stand out.
8. Brightly Woven by Alexandra Bracken
It's just completely gorgeous. Everything about it. The colors used, the light, the trees and lightning in the background, everything.
7. Amy and Roger's Epic Detour by Morgan Matson
This fits the book so perfectly. I love how they're holding hands, and the title font rocks my socks!The road as the backround is really cool, and the rocks make it all relevant.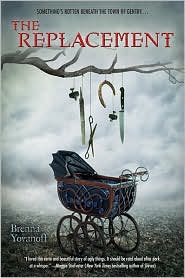 6. The Replacement by Brenna Yovanoff
Creepiest cover ever. And so intriguing. I love the fog in the backround. And the red letters all in caps.The baby carriage just adds a whole new level of creepy, and the way that it's decorated is really cool.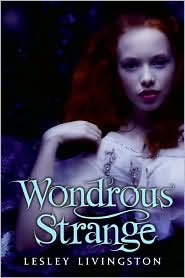 5. Wondrous Strange by Leslie Livingston
I'm not really sure why I love this cover so much. Maybe it's because everything has a bluish tinge which gives it a sort of otherworldly feel that just screams fae. If you couldn't already tell I'm a total cover font whore, and that font is awesome.
4. Tyger Tyger by Kersten Hamilton
Basically? It's gorgeous and oh so relevant.
3. Eyes Like Stars by Lisa Mantchev
Also gorgeous, and oh so accurate.
2. Falling Under by Gwen Hayes
The hair, the dress, the fingers on her lips, the bed of black roses. What more can you ask for?
1. Matched by Ally Condie
It's so simple, yet it's beautiful. The girl in the bubble is really symbolic, and the bright green on the plain white background is eye catching. I think that it's very easy to see that this book is futuristic.
Be sure to stop by tomorrow for some more favorites!